ringlunatic
Yesterday was the weirdest Queensday I've ever celebrated. I went with a bunch of friends to Amsterdam, to soak up the sun, dance to awful music and drink a bit too much.
While walking around in Amsterdam we suddenly heard the rumour that there had been an assassination attempt on our queen. Nobody believed it. Cause, you know,
our queen
. It just seemed insane and silly.
But
was actually really true
.
We slowly started to hear more details, but it all appeared to be not so serious. So we went on, got to the concert, and danced like idiots. (Come on, the return of 2Unlimited. How hilarious is that? Plus, DJ Tiësto, who is about the only dj I like when I'm in the right mood!)
Anyway. Got home. Turned on the telly, and it suddenly wasn't so funny anymore. Those poor people :(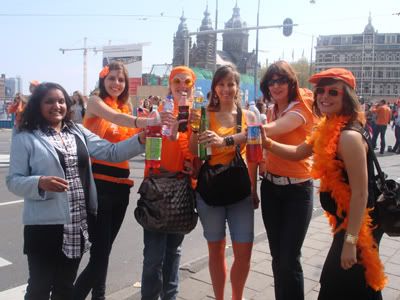 Here come the girls...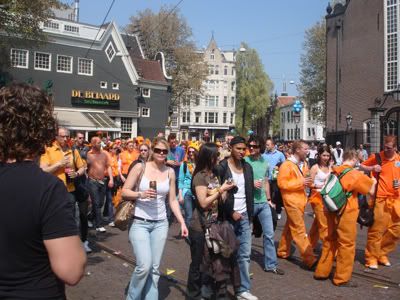 People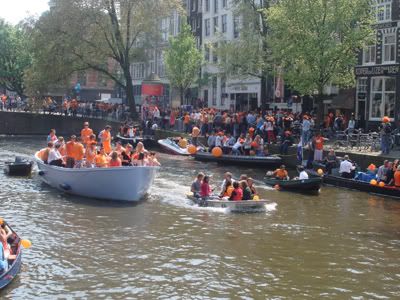 Boats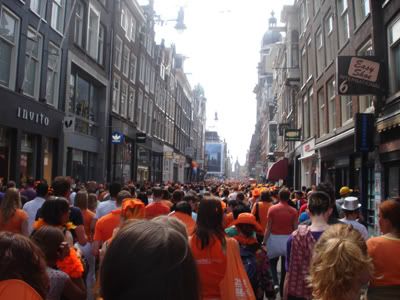 Moar people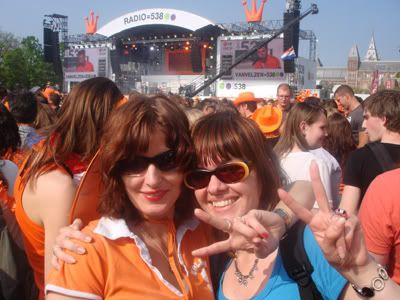 Best friend & me at the free concert on the Museumplein