Profile

I shall talk of things, which are sometimes accidently true
Free Account
Created on 2009-05-03 08:50:43 (#239911), last updated 2009-05-03 (438 weeks ago)
7,467 comments received, 0 comments posted
2,022 Journal Entries, 331 Tags, 0 Memories, 1 Icon

About

Mini Bio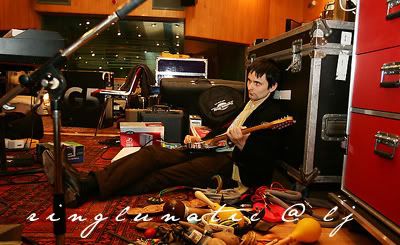 She's gonna dream up the world she wants to live in. She's gonna dream out loud.

Let's see. I'm 24 years old and I live in the Netherlands with my parents and my dog, called Abeltje, whom I love very much. My other dog sadly passed away, at the age of 11, on May 12, 2006. He was called Dribbel. I've recently finished my study to become an art historian and am now working on getting my master degree in the (Dutch) Golden Age.

I love music. A lot. I go to concert as often as money and time allows, both big names and recent gems. I recently noticed that I apparently talk a lot about music in this journal as well. Just a fair warning ;)

I like to see myself as a collector. I've been collecting comics since the ripe old age of 5. Besides comics I currently also collect books, things that keep my interest for longer than 30 seconds, jewellery and bootlegs.

I really like spending my free time reading, taking photographs, making plushies, surfing online or bootleg hunting. I'm passionate about lots of music (especially Radiohead), the Dark Tower series, comics &snooker (fanatic supporter of Ronnie O'Sullivan) and some other things that you will find out while reading ;)

And there it stops. I never know what to say in these things anyway... I'm highly impressed that I've gotten so far in the first place! o_O


Music. Radiohead. Keane. U2. Pearl Jam. Björk. Portishead. Tori Amos. Tom Waits. Pearl Jam. Travis. Muse. Okkervil River. Jeff Buckley. The Beatles. Rufus Wainwright. Madonna. Wende Snijders. George Michael. R.E.M. Patrick Wolf. Talking Heads. Gavin Friday. Nina Simone. Rolling Stones. Sigur Rós. IAMX. David Bowie. Daft Punk. Beirut. Last.fm.

TV. Doctor Who. The Mighty Boosh. Heroes. Supernatural. QI. Blackadder. A Bit of Fry & Laurie. Monty Python's Flying Circus. LOST. M*A*S*H. Friends. Futurama. Blake's 7. Later... with Jools Holland. Top Gear.

Movies. Fight Club, Lord of the Rings. Monty Python's Holy Grail/Life of Brian/Meaning of Life. Dancer in the Dark. Eternal Sunshine of the Spotless Mind. Matrix. The Pianist. Kill Bill. Reservoir Dogs. Pirates of the Caribbean. The Adventures of Baron Munchausen.

Comics. Suske & Wiske. The Sandman. Y: The Last Man. Calvin & Hobbes. Sinfest. Garfield. Runaways. The Escapists. X-Men. Spiderman. STONe. Tintin. Ex Machina. xkcd.

Sports. Snooker (Ronnie O'Sullivan). Cycling (Rabobank). Football (PSV). Olympic Games. Tennis.

And many more than mentioned here.
The obvious things (racism, war, etc.).
The Killers being named 'Best Band of the World'.
Arnon Grunberg.
Olives.
First week of uni.
Frank Miller.
Not going on holiday.
Computer crashes.
People (read: politicians, etc.) who start 'rapping', because they think the 'kids' find it 'cool' if they do.
Narrow-minded people (that's an obvious as well, isn't it?).
Throlls.
SPAMming.
Hate.
Tapestry.
Zwolle.


The less you know, the more you believe. - Bono

All God does is watch us and kill us when we get boring. We must never, ever be boring.
- Chuck Palahniuk

That's the difference between me and the rest of the world! Happiness isn't good enough for me! I demand euphoria! - Calvin (from Hobbes)

The major difference between a thing that might go wrong and a thing that cannot possibly go wrong is that when a thing that cannot possibly go wrong goes wrong it usually turns out to be impossible to get at or repair. - Douglas Adams

The Dutch have mastered the deadpan reply. That's the one where they make you feel like an incredible asshole. No matter what you ask, you will be answered as if someone is reading to you from a book on Russian history. The more energy you put into a question or breathing, the more you will be halted by slow, measured speach, which often contains better grammar than you will ever possess. And if you make a joke, the Dutchman will retreat ten big steps backwards into the hallway of ultimate infinite cool. - Henry Rollins

You live like this, sheltered, in a delicate world, and you believe you are living. Then you read a book... or you take a trip... and you discover that you are not living, that you are hibernating. The symptoms of hibernating are easily detectable: first, restlessness. The second symptom (when hibernating becomes dangerous and might generate into death): absence of pleasure. That is all. It appears like an innocuous illness. Monotony, boredom, death. Millions live like this (or die like this) without knowing it. They work in offices. They drive a car. They picnic with their families. They raise children. And then some shock treatment takes place, a person, a book, a song, and it awakens them and saves them from death. Some never awaken. - Anais Nin

If you are reading this then this warning is for you. Every word you read of this useless fine print is another second off your life. Don't you have other things to do? Is your life so empty that you honestly can't think of a better way to spend these moments? Or are you so impressed with authority that you give respect and credence to all who claim it? Do you read everything you're supposed to read? Do you think everything you're supposed to think? Buy what you're told you should want? Get out of your apartment. Meet a member of the opposite sex. Stop the excessive shopping and masturbation. Quit your job. Start a fight. Prove you're alive. If you don't claim your humanity you will become a statistic. You have been warned. - Tyler


In loving memory of the great
Paul 'Blonde God' Hunter
who made my snooker loopy heart beat with joy
(1978-2006)
♥♥♥♥♥



be sorted @ nimbo.net





Save The World - One Click At A Time!

On each of these websites, you can click a button to support the cause -- each click creates funding, and costs you nothing! Bookmark these sites, and click once a day!


Click here to post this on your page or 'blog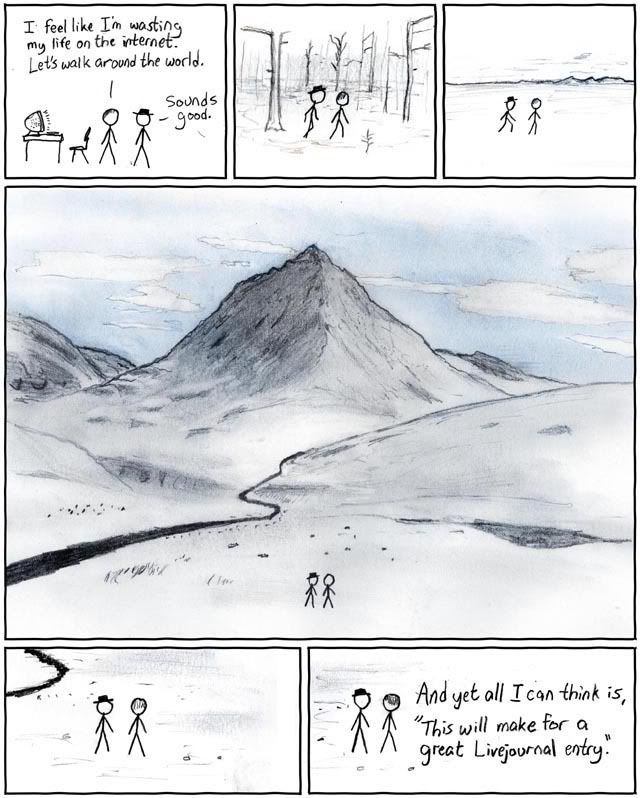 (Past) Layout/Code credits:


tableau

ringlunatic

onlytoyou

carriep63

premade_ljs

amavel_bel

street_of_mercy

minty_peach


http://broken-road.net/

Past Layouts:
version 1 - Kill Bill "The Bride"
version 2 - Fight Club "Everything is Falling Apart"
version 3 - Adrien Brody "Don't Stop Me Now"
version 4 - The Pianist "If you..." (header made by

onlytoyou) [view]
version 5 - Adrien Brody/Tori Amos "A Sorta Fairytale" [view]
version 6 - So I Won't Say Something Stupid (artwork Kurt Halsey) [view]
version 7 - Eternal Sunshine of the Spotless Mind "Even after that" [view]
version 8 - Darth Vader "Rise Lord Vader" [view]
version 9 - Doctor Who "The Ninth Doctor" [view]
version 10 - U2/Bono "Dream Out Loud" [view]
version 11 - U2 "BOOMCHA!" [view]
version 12 - Doctor Who "New New Doctor" [view]
version 13 - Supernatural "Are you afraid of the dark?" (made by

khalls_stuff)
version 14 - Doctor Who "Team Tardis" [view]
version 15 - Matt Bellamy "Rock God & Musical Genious" [view]
version 16 - Doctor Who "Absolutely Fantastic!" [view]
version 17 - Singin' in the Rain "What A Glorious Feeling!" [view]
version 18 - The Beatles "All You Need Is LOVE" [view]
version 19 - Keane "Tell Me Life Is Beautiful" [view]
version 20 - The Mighty Boosh "The Boosh is Loose" [view]
version 21 - The Mighty Boosh "Journey Through Time & Space" [view]

Current layout:
version 22 - Radiohead "I think you're crazy, maybe"

Moodtheme(s):
Obsessions made by

ringlunatic
Doctor Who/Ninth Doctor made by

__kali__
Bono made by

sellyoursoul
Blackadder made by

ablog_ortwo
The Beatles made by

crackified
The Mighty Boosh made by

badfruit

Connect
adrien brody
,
alan rickman
,
andy serkis
,
aragorn
,
arctic monkeys
,
art history
,
beatles
,
bernini
,
björk
,
black books
,
blackadder
,
blur
,
bon jovi
,
bootlegs
,
brad dourif
,
calvin & hobbes
,
chuck
,
colin firth
,
collecting
,
collecting comics
,
comics
,
dalí
,
damon albarn
,
dark tower
,
david bowie
,
davinci
,
death gate cycle
,
degas
,
discworld
,
doctor who
,
dragons
,
dwarves
,
eowyn
,
eric idle
,
fairytales
,
fanfiction
,
fantasy
,
faramir
,
fellowship of the ring
,
fight club
,
forums
,
franz ferdinand
,
frodo
,
garfield
,
golden age
,
gollum
,
good omens
,
gorillaz
,
goya
,
graham coxon
,
grease
,
grima wormtongue
,
harry potter
,
heroes
,
history
,
hobbits
,
holy grail
,
house of cards
,
house of leaves
,
howard shore
,
iamx
,
internet
,
jarvis cocker
,
jeff buckley
,
jk rowling
,
john cleese
,
johnny depp
,
jonny greenwood
,
julian barratt
,
ka
,
keane
,
keira knightley
,
khef
,
king arthur
,
knights
,
lestat
,
liv tyler
,
lord of the rings
,
lost
,
lotr
,
madonna
,
merlin
,
merry
,
michael palin
,
middle earth
,
mighty boosh
,
miranda otto
,
monty python
,
morrissey
,
muse
,
mythology
,
narnia
,
neil gaiman
,
nightwish
,
noel fielding
,
patti smith
,
pearl jam
,
peter doherty
,
peter jackson
,
phylosophy
,
pirates of the caribbean
,
plushies
,
pride & prejudice
,
pulp
,
pulp fiction
,
pushing daisies
,
quentin tarantino
,
r.e.m.
,
radiohead
,
reading
,
renaissance
,
reservoir dogs
,
return of the king
,
robert jordan
,
robin hobb
,
rolling stones
,
ronnie o'sullivan
,
rufus wainwright
,
russell brand
,
sarcasm
,
sci-fi
,
scott walker
,
se7en
,
severus snape
,
shrek
,
sigur rós
,
simon pegg
,
snatch
,
snooker
,
sonic youth
,
soundtracks
,
star trek
,
star wars
,
stephen fry
,
stephen king
,
sting
,
supernatural
,
surrealism
,
susannah dean
, suske & wiske,
talking heads
,
terry gilliam
,
terry pratchett
,
the a-team
,
the beatles
,
the last shadow puppets
,
the libertines
,
the matrix
,
the pianist
,
the police
,
the sandman
,
the smiths
,
the stand
,
the two towers
,
thom yorke
,
tim burton
,
tolkien
,
tom waits
,
tori amos
,
travis
,
tyler durden
,
u2
,
vampires
,
viggo mortensen
,
vinyl
,
weis & hickman
,
wheel of time
,
william blake
,
wizards
,
writing

People
[View Entries]

Communities
[View entries]

Feeds
[View Entries]

Subscriptions (0)

Linking
To link to this user, copy this code:
On Dreamwidth:
Elsewhere: